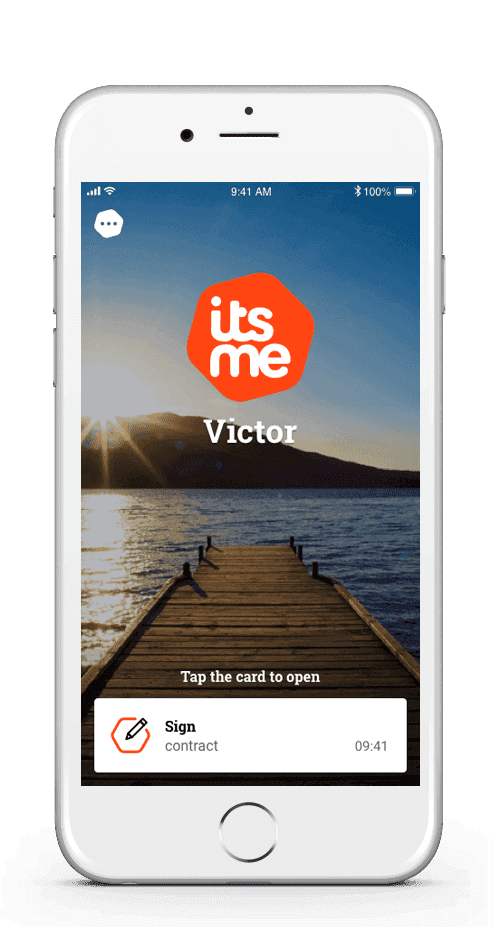 Simplify the signing of your contracts
Easily have all your documents signed digitally using electronic signatures, in accordance with European eIDAS regulations. Our qualified e-signatures (QES) guarantee the highest level of security and have the same legal value as a handwritten signature.
You choose which signature methods to offer: with a unique code sent by email (OTP), using your .beID electronic identity card and/or directly on your smartphone with itsme®.
Your contracts will be legally signed in no time!
Easily
You indicate the names and emails of the signatories, then you load all the documents that you want to have signed. Our interface takes care of formatting all your documents in a single secure file and submitting it to your signatories.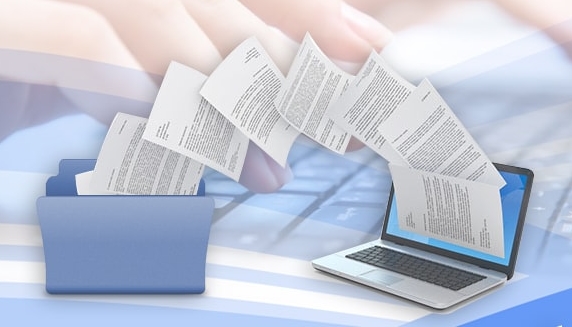 You load all the documents you wish to have signed, regardless of their formats (office, text, pdf, images) and operating system (Windows/Mac). We merge them into a single optimized Acrobat file (PDF/A-1b) which will be fully submitted for signature.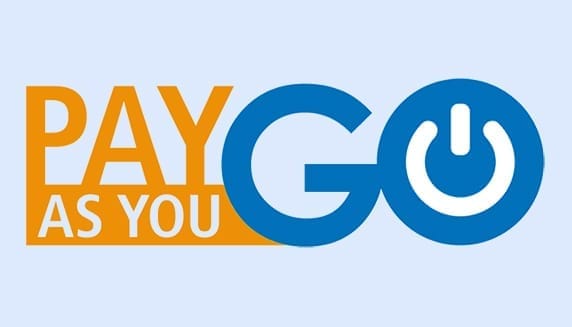 No expensive subscription, you buy the number of credits you really want. You no longer have to commit to a volume of signatures, you simply order according to your real needs.
They are ready to sign!
Europe has adopted favorable eIDAS regulations to stimulate the use of the electronic signature. Authentication methods are becoming widespread in our daily activities and connections to personal accounts through itsme® are becoming more and more common.
Sign with
itsme®
 is easy:
Advantageous for you and your partners
You have no time to waste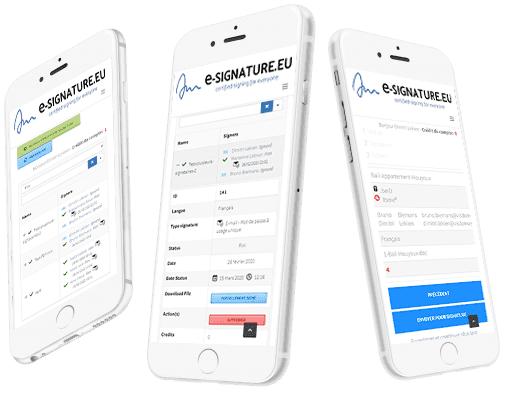 Have your documents e-signed today
No commitment or subscription required
Choose the number of e-Signatures you need
1 e-Signature required per person signing, regardless of the number of documents to be signed
– prices excl. vat | valid for 1 year –
We answer your questions:
What makes e-Signature.eu so different?
Bruno Biemans
2020-05-15T14:37:30+02:00
Our aim is to make available the advanced technology of electronic signature in a clear interface accessible to all.
We facilitate the assembly of documents of different formats into a single optimized document, which will be sent for signature very easily since it is sufficient to fill in the name/first name and the email address or of the signatory(ies).
With prices previously reserved only for intensive users, we are now opening access to electronic signatures to all user profiles. Thanks to our prepaid formulas, you no longer need to commit to large volumes, you choose the number of credits you really need and at unmatched prices.
Thanks to our technological partner doccle, all signed documents are automatically archived and available to the people concerned. Simply connect e-Signature.eu to your free doccle account.

Building on its success in Belgium, itsme® is also offering its services to 2 neighbouring countries, the Netherlands and Luxembourg. In practical terms, this means that your e-Signature.eu services can also carry out qualified signatures with people who have an eID issued by the authorities of the 3 countries that make up the Benelux. It is not necessary to [...]
Brussels, March 25, 2022 e-Signature.eu, thanks to the services of doccle, has been offering qualified electronic signatures since 2020 without any commitment. No subscription or fixed costs to bear, just prepaid credits so that each user can order the number of e-Signatures according to their real needs. A commercial offer adapted to the lowest volumes and allowing the electronic [...]
-Press release- Brussels, June 9, 2020 - VisitOnWeb, designer of innovative solutions for the self-employed and SMEs, has chosen doccle as its partner for its electronic signature services, including itsme® Sign. Available on www.e-Signature.eu, these services offered in prepaid formulas will contribute to the adoption of the electronic signature among professionals and individuals looking for an easy solution adapted [...]